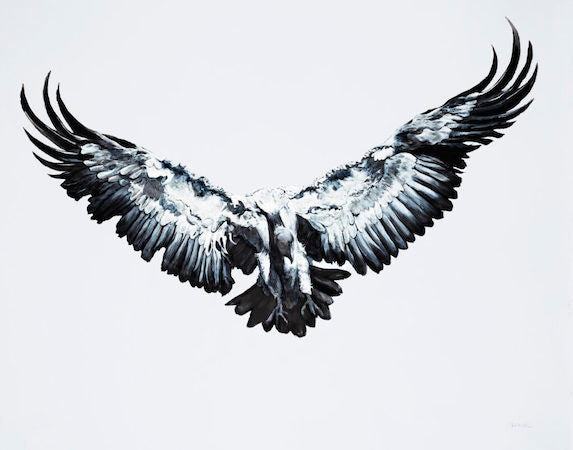 "EYES On US"
 Held in Jersey in November 2022, the first exhibition of paintings, prints, fragrances, soundscapes, immersive experiences, VR and flat films since Nicholas Romeril was the Artist in Resident with Wildlife ACT.  This conservation NGO saves endangered species, in Hluhluwe-iMfolozi Park and the Maloti Drakensberg Mountains in the KwaZulu-Natal Province of South Africa.
THE BRIEF
Having worked with Nick on his Antarctic exhibition 'Breaking Ice' in 2018, I had no choice but to rise to this new challenge and having visited South Africa several times it took no persuasion on his part. Following Nick's return with samples of various types of animal poo, I set to work creating five scentscapes that people would be able to immerse themselves in each aroma.
THE SCENT SCAPES
Civet told the story of the musky scent used by perfumers for centuries, sprinkled onto coffee beans, which is another story.
We had a dish of leopard poo, with the accompanying (ceramic) poos that smelled strangely like caramel popcorn.
Entitled, smell if you dare, the rotting carcass that lies festering in the sun, riddled with the community of the smallest of life's creatures. This is the finest main course, a Michelin star buffet for the Vultures that scavenge on carrion, the decaying flesh of dead animals, including human flesh. Vulture stomach acid is exceptionally corrosive which allows them to digestive putrid carcasses infected with bacteria thereby ridding the environment of dangerous toxins.
On a much prettier note, South Africa's Fynbos consists of scrubland, herbs and flowers that contribute to a strongly scented melody that permeates the land.

Petrichor, the smell of rain, plants compounds in the soil and rocks are released into the air to add to the earthy smell when it rains.
We had fantastic fun and a great reception to the scents, some were surprised, even shocked, however visiting South Africans remarked that the smells reminded them of home, a huge compliment.
Composing unique fragrances for the exhibition allowed me to explore a much more diverse and exploratory palette. It was a great challenge to bring the olfactory experience of South Africa and a huge privilege to take part in raising awareness of the threats to nature, its species and their habitats.
For more information of the Wildlife ACT please visit at www.wildlifeact.com

Further details of Nicholas' work and the exhibition can be found at www.nicholasromeril.com
Continue reading